An idea that becomes reality
The world is spinning around apps. Statistics show that last year over 218 billion apps were downloaded worldwide! With over 3.2 billion smartphone users around the world, it's no wonder the appetite for new apps keeps growing year by year. 
But creating a good and profitable app is not an easy job. Recent research confirmed that only 0.01% of all apps become successful. Their success depends on many factors, one of the most important being the way they are created. 
Creating your app step by step
Ready to conquer the world? Let's look at the steps one needs to take to create a successful app.
1. Develop your idea
Having a vague idea is not enough. As a part of your app development process, you will need to pitch your idea to some people (your app developers, business partners etc.) so you need to be as clear as possible when it comes to knowing what you want to achieve. 
What you really need for your app to be successful is thorough research.
You need to establish: 
your goal (what do you want to create and what do you want to achieve with it), 
your target users and their needs (is your app responding to a specific problem/challenge?), 
your potential competitors. 
Think creatively about whether your idea is really responding to your users' needs. Then prioritize which features are the most important for your app and which needs to be developed first. Take your time to reflect on your budget, deadlines, and the way you want to work on it. Don't forget about your marketing strategy – for your app to rock, people need to know about it. Finally, do market research – make sure you have a full picture before you take the next step.
2. Choose a partner
Depending on your resources, you may want to create your app with your in-house team, or you may want to outsource the project to an external partner. Today, more and more people decide to outsource their app development projects – hiring skilled specialists becomes increasingly difficult while finding a good partner is doable and more convenient time- and pricewise. 
If you decide to outsource your app development project, take your time, and do research before signing a contract. Establish which companies do apps that may be similar to the one you are creating, which of them have relevant experience and good references from their previous clients. Consider whether your future partner works with businesses that are similar to yours, both in terms of size and the type of industry you are in, and also what's their way of communication with their clients: are they responsive and positive? Don't forget about comparing prices and checking what each of the proposals include (some developers will offer you just developing your app, while others will help you with planning, publishing, and maintaining it). 
3. Work on the details
Now that you've selected a reliable partner, it's time to kick start working on the details of your app. Your developers will advise you to look at both UX (User Experience – the way your app will work) and UI (User Interface – the way your app will look) app design. Together you can create a User Journey May which will help you understand how your app's user will use the app. 
The next step is down to your developers – they should develop Wireframes, a visual concept of the app, which will be used as a guide in the app development process. 
4. Plan the process
The next stage is planning the actual process, establishing deadlines, responsibilities, and roles of all the people who will be engaged in it. You also need to establish a way of communication which will be used by all team members. 
Another very important step is choosing the platform that will be used in the mobile app development process. Your partners will help you make this decision depending on your needs. 
5. Mobile app development
Planning done, there is no other way than to start developing your app. You developers will most probably be working according to the agile methodology, using Scrum or a similar framework which allows to divide the project into smaller parts which will be developed, tested, and modified in certain timeframes (sprints). Such methods allow for good cooperation and regular reviews of the product that is being developed. If you are keen to read more about SCRUM, have a look here.
6. Getting your app public
Now that your app is ready, it can finally go public. Your developers should give you a hand when it comes to getting it ready for publishing on the most important app stores: Google Play Store and Apple Store.
7. Reviews and further development
App development process does not finish with publishing your app. You need to market it to the right people to convince them to explore it and make use of it. Also, its performance needs to be reviewed regularly to detect any crashes, decide on any improvements, and check whether it's actually reaching the target audience. Such a post-development phase allows you to decide what to change in the product to make it more attractive and engage more users.
Develop your apps with the right partner
A good idea is just the beginning. For your app to be successful you need to find good developers which will make your dreams come true. If you are looking for reliable partners that would take care of the entire process of your app development, don't look any further. At New Digital Street we have extensive experience in working with a wide range of companies (from start-ups to larger players) to develop apps that become successful. If you woke up with an idea, don't wait for someone else to develop it before you do. Give us a call and together let's make it work!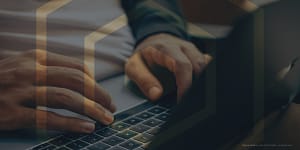 What is Infrastructure as Code? To start with, let's look at some definitions. Infrastructure as Code (also known as IaC) is a software engineering approach
Read More »
Technical debt, if not managed correctly, maybe cause a proper headache for the whole organization. Let's check how to deal with it so that when
Read More »
Talking about financial services without mentioning open banking is becoming increasingly difficult. What is it, how does it change the industry and what can it
Read More »