We design and implement comprehensive solutions in the field of User Experience and User Interface. We help you through the entire product development cycle: from the research and solution search stage to the final tests of the implemented solution. We focus on a practical approach focused on the effect and quality of solutions.
Together we can determine the scope of cooperation
Jacek Opaluch
UX/UI Lead
Over 15 years of experience in digital product design. Over the years he has worked with some of Poland's leading banking and e-commerce companies. Likes design based on a pragmatic approach.
LinkedIN
Why should you work with us?
35% increased users engagement
We design digital products from scratch or optimize existing ones
Together we define the needs and product specification. We will examine market competition and develop the most optimal approach.
Benchmarking
Stakeholder interview
Product Workshop
Innovation Workshop
Competition analysis
Direct interviews
Target group
Through workshops and research, we will develop the best solutions for you from a business perspective. The result of the work may be a working prototype of functionality.
Product Workshopp
Wireframing
Prototyping
Low-fi design
Testing
We will design the look of your product, provide documentation for developers, and develop a working prototype that can be tested.
Look&Feel
Hi-fi design
Motion design
A/B Testing
Usability tests
Remote tests
Expand your team with great professionals
Ideas and a refined product
During the workshop we will develop a vision for your product. We will check and verify the idea so that its realization will bring the assumed benefits.
Design Thinking workshops
Ideate workshops
Moodbards and conces
Competitive and emphaty maps
Prototype of your product
We will design a working prototype so that we can evaluate performance and ensure user comfort.
Wireframes prototypes
User flows and journeys
We design the look and feel of the product as well as Design Systems and UI Kits to grow and scale the product.
Layouts
Design Systems
UI Kits
Styleguides
Contact us. Together we can determine the scope of cooperation.
We optimize existing solutions. You receive report of recommendations with prioritized UX changes that will improve customer journey and help to reach your KPIs.
We make reliable decisions based on data. We will identify weak spots of your product and help you to increase user engagement.
Our goal is to enable cooperation with experienced and productive UX and UI designers. We focus on people who can become an integral part of your team and organization. In addition to proven design skills, the advantage of our specialists is smooth communication, knowledge of the latest tools and methods of project management.
All orders are tailored to your needs, taking into account your strategic goals, schedules and budgets.
Explore the use cases of our partnerships with clients around the world.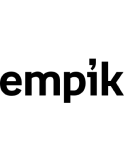 We were looking for a solution that adjusts the product offer for a specific customer based on purchasing intentions, and NDS provided us with a team of engineers who built such a mechanism.
We have picked New Digital Street because of huge experience in the finance sector. They quickly set up a team of 15 engineers for our new fintech client from Saudi Arabia. The end client achieved quick scaling possibilities and could move on with the project.
The deciding factors for selecting NDS were costs level, professional staff, and fast recruitment. We were creating the PSD2 compliant product so the consultants had to have a professional banking knowledge.
We came to NDS with several challenges to solve in terms of the design of our e-grocery platform. We thought about short-term cooperation, but finally, NDS became our long-term partner. They helped us to achieve our goals – design a new shopping path (UX), appearance and operation of the store for the planned implementation of the new version.
As a Little Room CEO, I had a digital transformation to do in just a couple of months to keep the business up and running. I knew I have only one chance and couldn't burn money for the unsuccessful project. Choosing New Digital Street for this job was the best decision I could take. They know the e-commerces business. We recommend this digital transformation partner.