We have successfully designed and implemented solutions for our clients. We are driven by attention to quality and flexibility in understanding customer needs. So, explore the use cases of our partnerships with clients around the world.
INCAT/Bank in Saudi Arabia
Team Extension
Back-end, Mobile developers, QA automation
Investment Bank from Riyadh, Saudi Arabia.
Idea Bank (now Pekao SA)
Team Extension
Business Analyst, Project Manager
Idea Bank focuses on financial services for small business entities – micro, small and medium-sized enterprises.
Little Room
Team Extension
UX / UI designers, Java Backend Developers, Frontend Developers
E-commerce web Dev for Wooden Furniture Company
Empik
Team Extension
 Java Developer, DevOps Expert
Revolution in e-commerce store for the 3rd biggest e-commerce company in Poland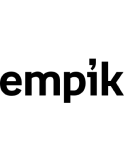 We were looking for a solution that adjusts the product offer for a specific customer based on purchasing intentions, and NDS provided us with a team of engineers who built such a mechanism.
We have picked New Digital Street because of huge experience in the finance sector. They quickly set up a team of 15 engineers for our new fintech client from Saudi Arabia. The end client achieved quick scaling possibilities and could move on with the project.
The deciding factors for selecting NDS were costs level, professional staff, and fast recruitment. We were creating the PSD2 compliant product so the consultants had to have a professional banking knowledge.
We came to NDS with several challenges to solve in terms of the design of our e-grocery platform. We thought about short-term cooperation, but finally, NDS became our long-term partner. They helped us to achieve our goals – design a new shopping path (UX), appearance and operation of the store for the planned implementation of the new version.
As a Little Room CEO, I had a digital transformation to do in just a couple of months to keep the business up and running. I knew I have only one chance and couldn't burn money for the unsuccessful project. Choosing New Digital Street for this job was the best decision I could take. They know the e-commerces business. We recommend this digital transformation partner.